Centrifugal Type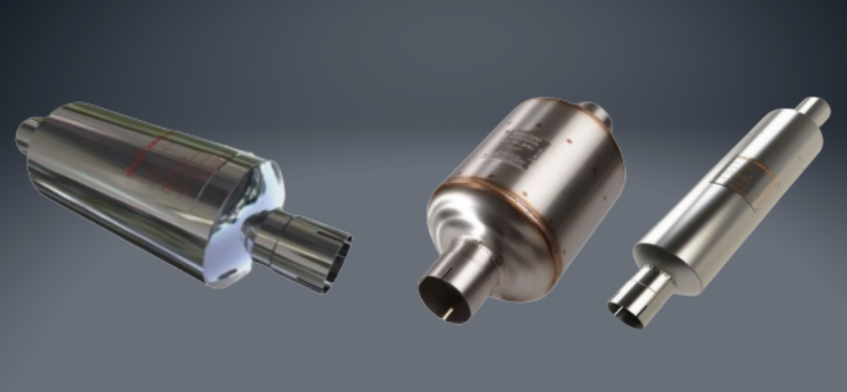 Spark Arrestors-ATEX
Centrifugal Type
Intended for permanent installations the centrifugal range Spark Arrestor is designed to be installed either alongside an existing silencer or alternatively can be fitted as a replacement. The range covers engines with a maximum output of up to 750 HP.
The centrifugal range models will usually provide sufficient noise attenuation for an industrial working environment and require minimal maintenance. If additional silencing is required this can be integrated into the design upon request. The standard arrangement is end in / end out, for alternative pipe configurations please refer to the catalogue.

Features and Benefits
Range of sizes for engine ratings from 8.0 to 559 kW (10 to 750 hp).

ATEX EN1834-1/2/3:2000 & EN14363:2000 compliant.

Certified for use in zone 1 and 2 areas.

Meets ASTM F28876-10 requirements for spark arrestors.

Industrial standard silencing for permanent installations.

Ideal for offshore and corrosive environments.

100% 316 stainless steel construction.

Clamp-on pipe ends standard.

Threaded or flanged connections available to special order.

Vertical or horizontal installation.